When the sun goes down, it's time to turn up the heat. The heat of the fire pit, that is. Fire pits are a great way to recreate the feel of a cozy campfire in your own backyard. They're one of the most effective ways to elevate your outdoor living space and create a cozy spot where you can relax and entertain. Our backyard fire pit ideas will give you all the inspiration you need to add sizzle to your summer.
Take Advantage of the View
You don't have to have an ocean view to create a stunning fire pit area. In the Atlanta area, there is plenty of natural beauty of which to take advantage. The North Georgia Mountains, a babbling stream, or even a pretty garden all make great focal points around which you can stage your fire pit. If you live in an area without a lot of visual interest, you can create it with the right landscaping. Specimen trees, strategic hardscaping, and well-placed pots of flowers can help turn your boring backyard into a tranquil oasis. Add the comfort of flickering flames, and you'll be almost as relaxed as if you were at the beach.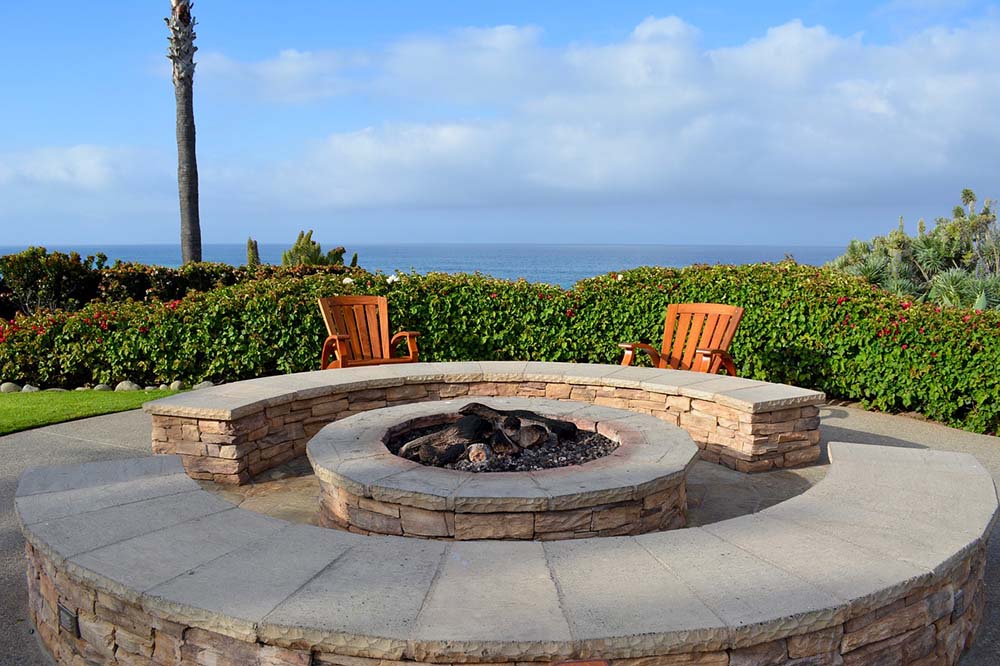 Create an Outdoor "Kitchen"
Most people know that campfires are great for roasting hotdogs and making s'mores. But fire pits can be used to cook more substantial offerings, also. Many commercially available fire pits have grills, griddles, and other cooking accessories specially designed to enable fireside meal preparation. If you're considering custom installation, your contractor can help you choose a fire pit design that allows for cooking and grilling. It's a fun way to entertain and to liven up your regular menu.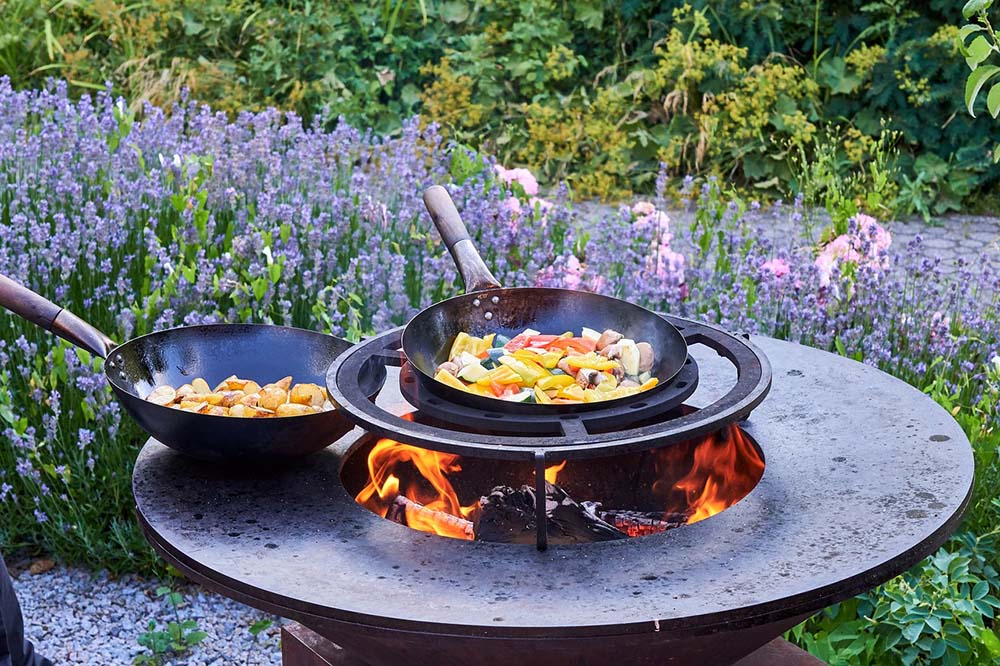 Get Down to Earth With a Sunken Fire Pit
Sunken or in-ground fire pits have some advantages over their above-ground counterparts. They present less danger to nearby combustibles, especially when surrounded by fire-resistant hardscape materials. When built correctly, a sunken fire pit is less likely to spark out of control flames. In-ground fire pits create a unique atmosphere for your outdoor gatherings, especially when combined with built-in seating.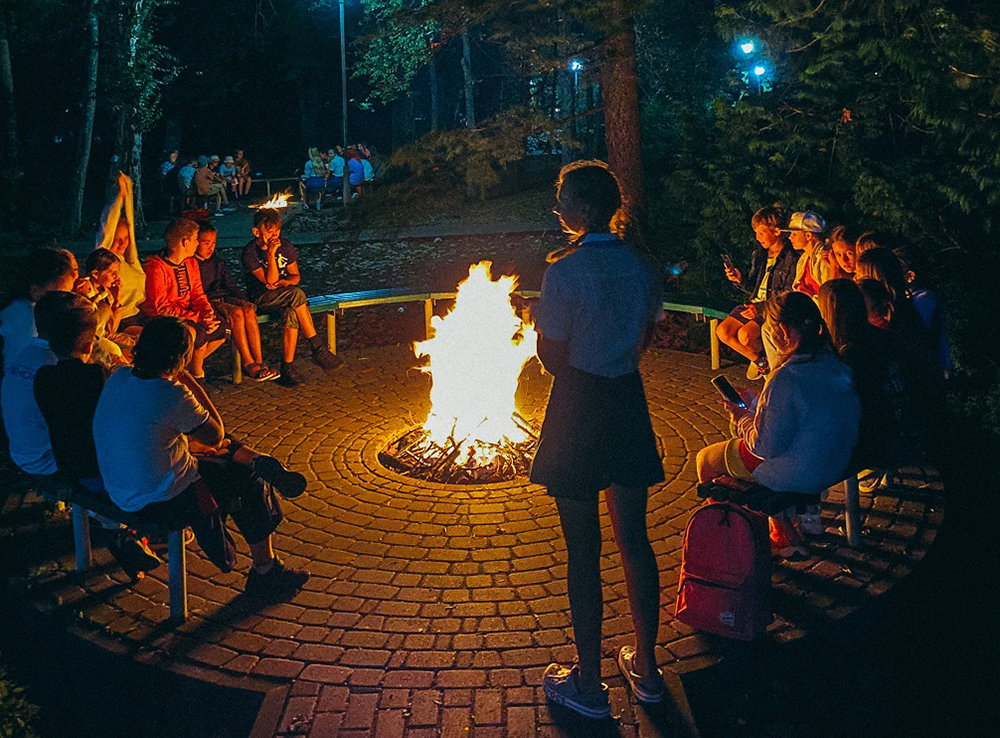 Don't Be Afraid to Mix Fire and Water
Who doesn't love a pool in the summer, when getting in the water is one of the only ways to cool down while outside. However, the temperature can drop in the evenings, especially for those of us who live in or around the North Georgia Mountains. Adding a fire pit to your poolside seating area is a great way to provide warmth and create a cozy ambiance that will extend your pool deck's usability even into the cooler months.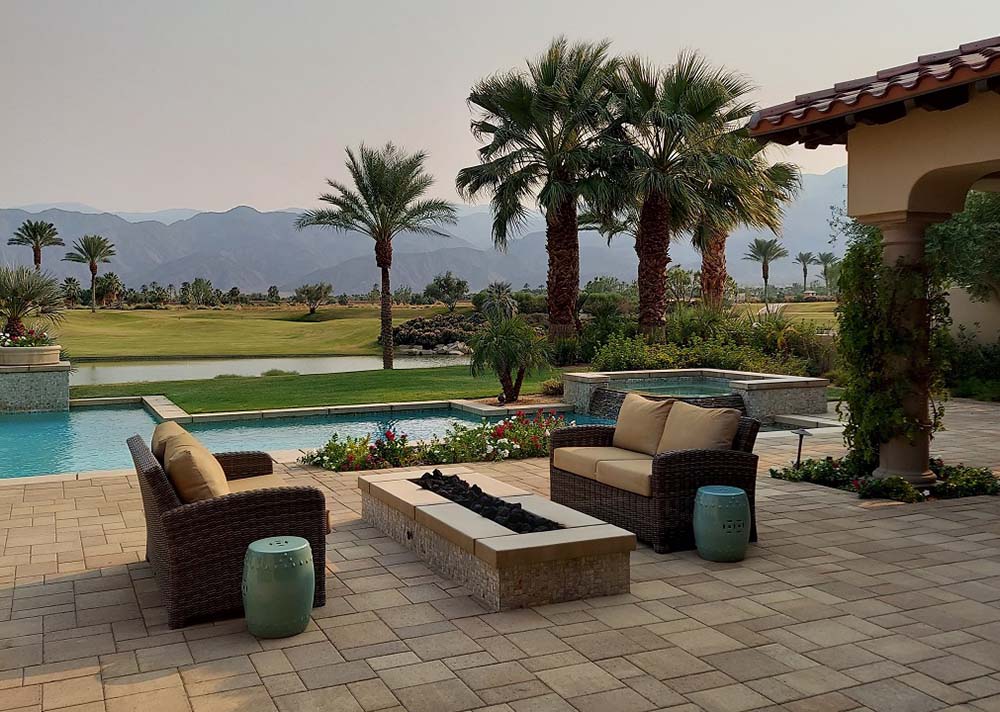 Recreate the Stars
One of the best things about a true campfire is sitting outside under the stars. However, our suburban and urban backyards often have tree cover or light pollution that makes the stars less visible. You can recreate the feel of a starry night by adding string or bistro lights to your outdoor fire pit area. The sparkle of low-voltage light overhead helps make it feel as if you're sitting on a mountain top. It also provides extra illumination for your outdoor living space, making it safer to navigate.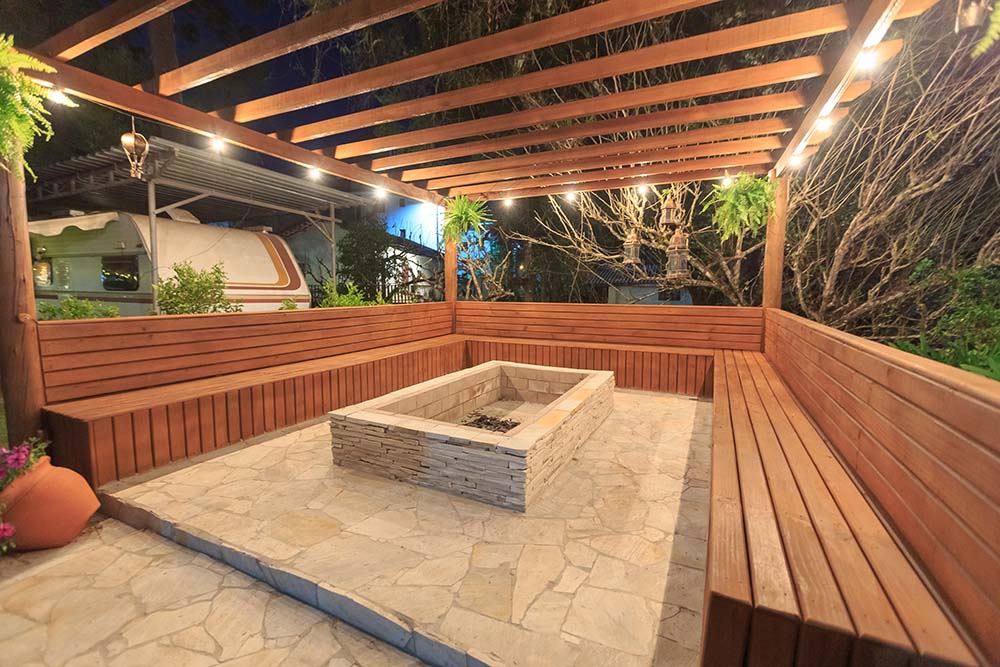 Bring the Indoors, Out
Movie night is a great way to spend time with family, friends, or neighbors in the summer. And while air conditioning is nice, it's sometimes more fun to gather outside. Adding a projection screen to your fire pit area is a fantastic way to bring the technological benefits of the indoors, out. If you don't have a projection screen, you can even string up a white sheet with a dark sheet behind it for casual movie viewing. Combine it with the ingredients for s'more making, and you have a recipe for a fun and relaxing summer evening.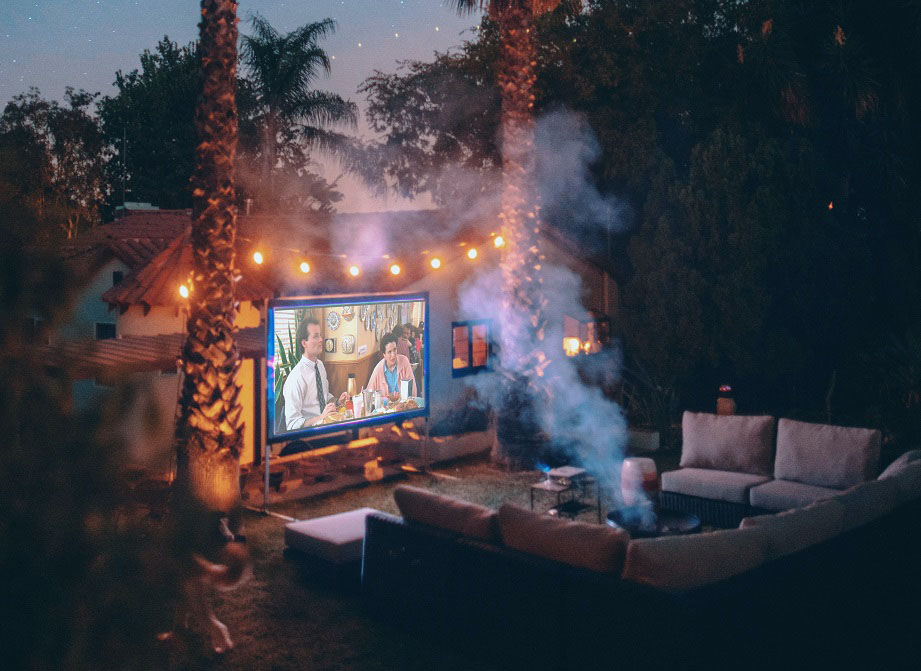 Go All Out on Outdoor Living
If you're looking for a more formal way to enhance your outdoor living space, a good landscape designer can help you build a true backyard oasis. Combine an outdoor fireplace, grilling station, bar, a fire pit, patio, and complimentary landscaping. With the right mix of design elements, you'll be able to enjoy your backyard throughout most of the year. Not only will this increase usability, but it will also elevate your outdoor living space to new heights of luxury. An investment of this nature is a great way to make the most of your property while adding to its value.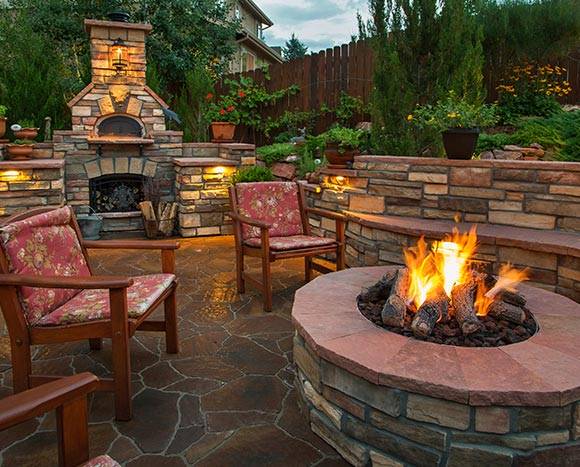 Keep It Simple
You don't have to go all out to create an enjoyable backyard retreat. If you're looking for easy backyard fire pit ideas, a standalone fire pit or even a tabletop fire bowl can add warmth and create a social gathering spot. Just make sure the substrate material in the surrounding area is fire resistant. Flagstone, concrete, pavers, crushed gravel or even sand are all acceptable. Most landscape professionals will be happy to offer advice as well as prepare the area and install the proper materials. Add a few Adirondack chairs and have fun spending time with your family and friends.
Creech Landscape is Your Trusted Outdoor Living Partner
This summer, let us help you add sizzle and style to your outdoor space. With decades in the industry, we have the expertise to create captivating fire pits that will transform your backyard into a relaxing haven. If you'd like more backyard fire pit ideas, our landscape design team will be happy to help address any questions you may have. Contact us today to embark on your journey towards the ultimate summer outdoor living experience.