Show Stopper Status Year-Round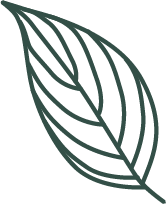 Residential Maintenance Services
Your lawn is more than just an investment in curb appeal.  It's where memories are made.  Whether it's walking barefoot through that soft, green grass on a summer day or enjoying a cup of coffee under your favorite oak, it's part of your home – and that's just how we'll treat it.  Our high-end maintenance programs are designed to keep your landscape lush and well cared for throughout the year, with a focus on even the smallest of details.
Creech Landscape offers several convenient service packages to meet the landscape needs at your property. See below for our plans. Don't see one that works for you? Just call us to discuss and we will give you a custom quote.
MAINTENANCE
40 Annual Visits
Mow all areas | 34 min times

Edge all hard and soft areas | 16 min times

Weed-eat all bed edges | 14 min times

Herbicide application in all beds | 20 min times

Pick up landscape debris | 40 min times

Blow walks / curbs / parking areas | 40 min times

Leaf control | 6 min times

Remove all weeds in beds | 16 min times
HORTICULTURAL PROGRAM
24 Annual Visits
For those who like to mow their own lawn, we offer a horticulture program which contains all the services of the base maintenance package, minus mowing of all areas. As an added convenience, our crews can mow "as needed" for select one-time fees.
Our turf program ensures your lawn stay gorgeous and green by keeping it protected with regular treatments of fertilizer, weed control, and fungicide. Seven applications per year plus brown patch fungus control as follows
Round 1 March
Pre & post emergent weed control

Round 2 April
Fertilization & post emergent weed control

Round 3 May
Fertilization & post emergent weed control

Round 4 July
Fertilization & post emergent weed control

Round 5 August
Fertilization, pre & post emergent weed control

Round 6 OctoberFertilization & post emergent weed control

Round 7 December
Pre & post emergent weed control for Poa

Round BP May-Sept
Brown patch treatments performed continuously
Round 1 January
Dormant oil

Round 2 March
Tree & shrub fertilization

Round 3 May
Systemic insecticide

Round 4 July
Systemic insecticide

Round 5 September
Tree & shrub fertilization